Is Affordable Homeschooling Possible?
Yes, affordable homeschooling is possible. I was recently shown an article about the cost of sending your child to school verses the cost of education your child at home. The article had many fine points for cutting the cost of homeschooling in the UK.
After reading the article I thought about how similar expenses are for families in the US. I will also give you more ideas for saving money on educating your child at home.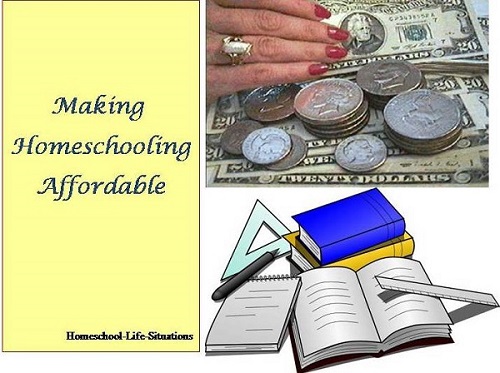 Education in the United Kingdom
Home Schooling: Good for Your Child & Your Finances by Nick C from money. Co. uk mentions the hidden costs of sending your child to school. There are costs of transportation, uniforms, school trips, and after school care.
Where as in the United States transportation and field trips are provided by the school district through our taxes, we sometimes do have to provide uniforms and after school care.
The article also mentions free educational sources that can make homeschooling affordable in the United Kingdom. The websites mentioned will help families teach their children in the UK.
Next Home Schooling: Good for Your Child & Your Finances mentions the cost of homeschooling such as having to leave work and live on one income.
Since your child will not be attending school you will have the expense of textbooks and other educational materials. You will have to pay for sports lessons. In the UK you will have to pay to take examinations.
Affordable Homeschooling in the US
Families in the US have similar expenses. We have to find textbooks or other educational recourses. We also have to pay for sports lessons. We usually have to pay for examinations.
There are several ways that families in the US can save money. We have free online charter schools such as K12.
Also some school districts in the United States are providing services to homeschoolers. Your child can attend classes at an alternative school. Your child will receive instruction and textbooks for free. We did this for several years. If your child finishes the program he will receive a diploma from the school district.
Besides using the resources of the public schools we can do it ourselves and still save money. We can use the resources at the library for free. Most even have free Wi-Fi. While at the library we can download free worksheets and other materials.
Another option in the US is to rent curriculum. The Yellow House Book Rental has several options. You can rent curriculum from them, buy what you rent, or buy used curriculum. You can also sell your used curriculum to them.
One thing that is different in the US is that our museums usually have an entrance fee. If we plan to go more than once we can save by asking if they have a yearly pass. Some museums even have websites with educational information that can be downloaded for free.
Digital
For affordable homeschooling look for downloadable curriculum. You can find;
A company that specializes in digital curriculum is Currclick. The material is reasonably priced. Some materials are offered for free. Currclick also offers online classes. You will need a fast internet to download materials. I have satellite and have had difficulty downloading.  Currclick does accept international orders.
Besides Currclick there are other companies that sell digital curriculum.
There are benefits to buying digital such as;
You do not have to pay shipping costs,
You can print only the pages that you need,
The books do not take up bookshelf space,
Some books have hyperlinks so that you can see more information than what is in the book
If you have an e-reader you can download books. Some e-books are even free. Classical literature is being formatted for e-readers. If you have a Kindle you can download classical literature at Amazon.
Work
In Home Schooling: Good for Your Child & Your Finances it says that you will need to quit your job. This may not be the case. There are some options that can provide income. First see if you can change your shift. In some families one person works days and the other works nights.
Another option is to take your work home. Although it is not possible for all jobs some companies have employees that work from home.
You could also start your own business. Some people choose to sell someone else's products such as candles, books, or kitchen gadgets. Other families sell items that they make.
Starting a blog or website is another option. Remember that starting your own business is not a get quick rich scheme. It takes three to five years before you will see much income.
There are affordable homeschooling options. Use the free resources that are available to you. Look for ways to make money.
---
Return from Affordable Homeschooling to Homeschooling Costs
Return to Homeschool Life Situations the home page
---